THE RISE OF A NEW ASSET CLASS
Token Investment Summit 2018
Deep Thoughts to find Ultimate Answers about CryptoAssets
Happened on April 16, 2018
Vienna, Austria
It was a great network event.
A "big thank you" to our speakers, sponsors, and partners.
See you at the next Crypto42 event then.
WHY YOU SHOULD JOIN THE SUMMIT!
Investors and Startups
Discuss how to do a compliant ICO with security tokens and how to have your future token traded on exchanges in a legally compliant way. Learn about token valuation, accounting, and the legal framework. Discuss with experts, regulators, legal advisers, and establish your international network.
Traders and Brokers
Learn about CryptoAsset trading, investment risks, compliance, accounting, and tax from experienced people. The future of asset trading is crypto and you should stay ahead of the pack. Share your experience and thoughts with other crypto-people, and learn how to avoid scams.
Professionals (Legal & Tax)
Advance on the learning curve in search of excellence. Establish your international network of professionals, entrepreneurs, and investors from different jurisdictions,
Media People and Bloggers
Don't miss the chance to meet the international crypto-scene, make their acquaintance, do  interviews, and make your story.
THE SUMMIT
The Crypto42 Token Investment Summit 2018 is a networking event focused on the defining, trading, valuing, accounting, auditing and tax issues around the new asset class of CryptoAssets. Attendees will gain a wealth of insights on trading with the well-known bitcoin buyer platform and information about the state of the Token Economy while networking with senior level thought leaders.
Crypto42 Token Investment Summit 2018 brings together international business professionals from blockchain based enterprises including CEO's, auditors, accountants, venture capitalists, investors, regulators, attorneys & developers to network and collaborate. In detail we will cover and discuss the following topics: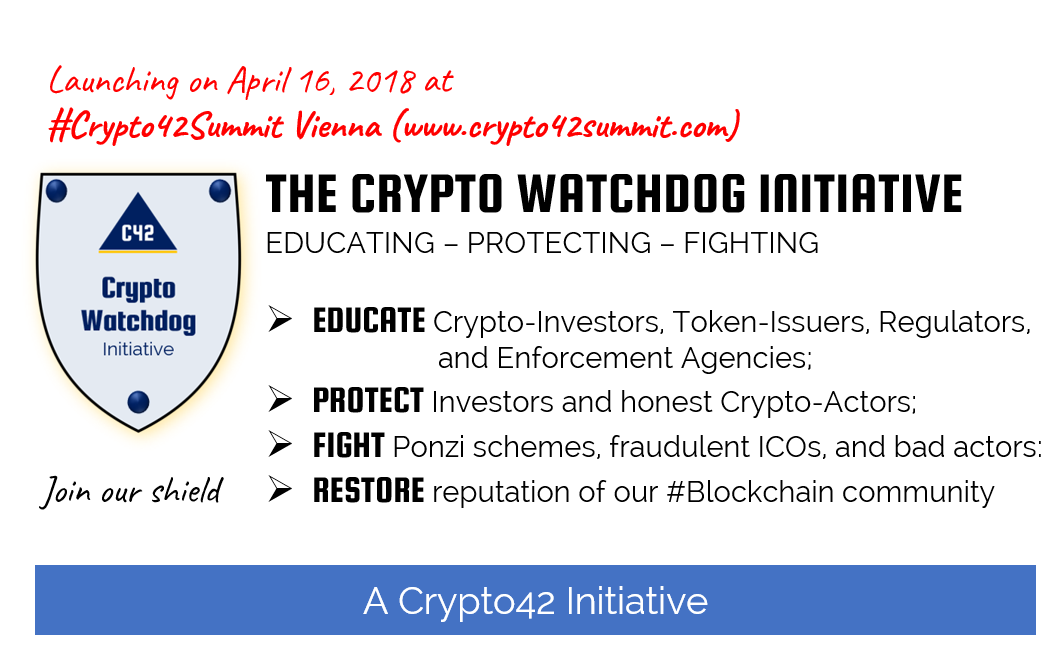 INTRODUCING CRYPTO WATCHDOG INITIATIVE
Unfortunately, a lot of Ponzi schemes and fraudulent ICOs happened within the Blockchain and cryptocurrency environment over the last couple of months. The latest SEC action against the people behind the US Centra Tech Inc. ICO and their imprisonment is just the tip of the iceberg. Scams and Ponzi schemes seem in the crypto-space were the rule and not the exemption it seems. Therefore, traders have to be very careful while buying cryptocurrencies. To minimize risks, diversifying portfolio is a good option. Many altcoin are available that are good alternatives to bitcoin. Choose a good altcoin that has the potential to bring you good profits.
The mission of our "CRYPTO WATCHDOG" is to fight this development and restore the trust in our ecosphere. The project will be introduced at the summit and opened for regristration. The community needs you - Join the shield!
EVENT COORDINATOR
Elfi is tax adviser, and co-founder of Vienna-based FinTech Academy. She is also the tax speaker of the German Blockchain Bundesverband and consults startups in token design and ICOs. Elfi is the author of books on crowdfunding and bitcoin and a passionate blogger. Elfi is supported by Shermin, Director of the Austrian Institute of CryptoEconomics at the Vienna University of Economics and Business, and her team. Please get in contact with Elfi in case of questions regarding the event via Email: e.sixt[at]fintech.academy.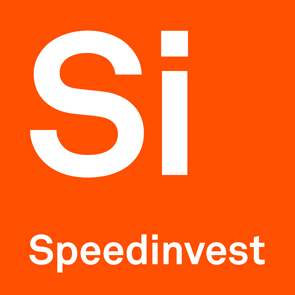 MASTER OF EVENT
Every event needs a master and our event's master is Robby, a blockchain evangelist with an impressive CV. Four years experience in the energy sector in Asia/China. Ten years high-tech consulting, focus Europe, Russia, China. Lectures at Beijing Tsinghua University, Shanghai Tongji University, Moscow State University, University of Saint Petersburg, Hong Kong University of Science and Technology, European Forum Alpbach, Austria Chamber of Commerce, Ueberreuter Management Academy, IMC University of Applied Sciences Krems, Lauder Business School and many more conferences. But above all he is a funny guy :).